GMTK Jam 2018 - Rio PUC Games
_______________________________________________________________________________________

GMTK Jam 2018 é uma game jam organizada por Mark Brown, que ocorreu entre 31 de agosto (sexta, 22h) e 2 de setembro (domingo, 22h).

Nessas 48h, a RPG se dividiu em 5 equipes, para trabalhar no tema deste ano: "Gênero sem mecânica"; no qual os desenvolvedores precisam criar um jogo que seja de um gênero específico, mas sem uma mecânica característica dele; como um jogo de plataforma sem a habilidade de pular, ou um jogo de tiro onde não é possível parar de atirar.
____________________________________________________________________________________

NINA'S GARAGE TRADLE
por Time da Nina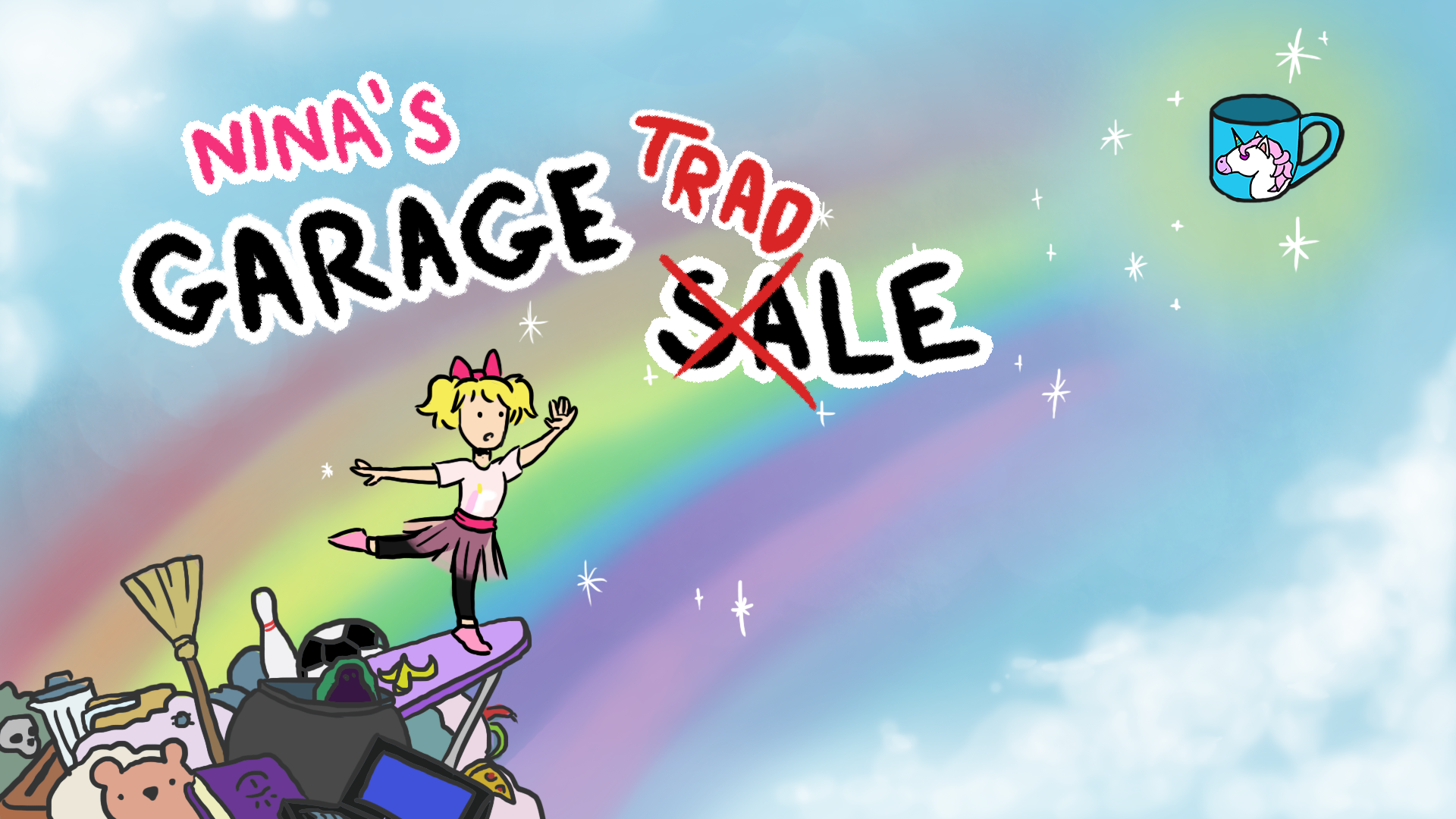 Nina`s Garage Tradle is a 2D shop management game where you help an 8 year old girl reach her goal of getting the brand new Twinkle Starlight unicorn mug. To reach her objective she decided to sell some things she found in her house (with her parent's authorization, of course). Unfortunately, Mommy and Daddy told her that she isn't allowed to mess around with money because it's "dirty". Because of this condition, she had to come up with a work around. Her answer: Nothing in the garage sale will be sold, only traded.
Help Nina make the right decisions and amass enough goods to eventually trade for the mug she so desperately desires. Pay attention to the traders and try to find out what things they like best!
Disponível em: https://marinatelles.itch.io/ninas-garage-tradle
EQUIPE DO TIME DA NINA
Arte:

Marina Telles
Helena Martins
Léon de Carvalho
Game Design:
Mateus Trigueiro
Raphael Ramos
Nelson José Donato
Programação:

André Mazal Krauss
THE TRAGIC STORY OF DON COELHONI
por time Cueio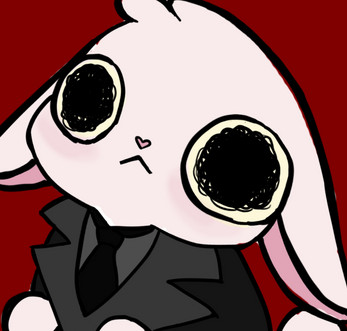 In this top-down-shooter in which you don't shoot, you are Don Coelhoni, a high level mafia agent: Ruthless killer with sociopathic tendencies and... A cute, fluffy little bunny. Being the top-notch agent, your boss trusted you with a most dangerous mission: Infiltrating the enemy mafia's home base and destroying them from within.
When you arrive at the heart of your enemie's lair, you find yourself in a sticky situation: Your weapon's been sabotaged! Now you'll have to make your enemies as your own weapons. Dodge away from their bullets, making it hit one of their allies that was right behind you and turn their own projectiles against themselves by parrying it right back at them!
Created for Mark Brown's 2018 Game Maker's Toolkit game jam, which the theme was "Genre without mechanic", where we had to make a game from a genre we wanted... BUT! we had to do it without one of it's main mechanics.

Disponível em: https://ianalbuquerque.itch.io/the-tragic-story-of-don-coelhoni
EQUIPE DO TIME CUEIO
Arte:
Laura Storti
Luana de Souza Matos
Game Design:

Pedro Miranda
Eduardo Marques
Ian Albuquerque
Programação:

Bernardo Hörner
Sonorização:

Gabriel Barros
CONTEMPLATE
por Team Aço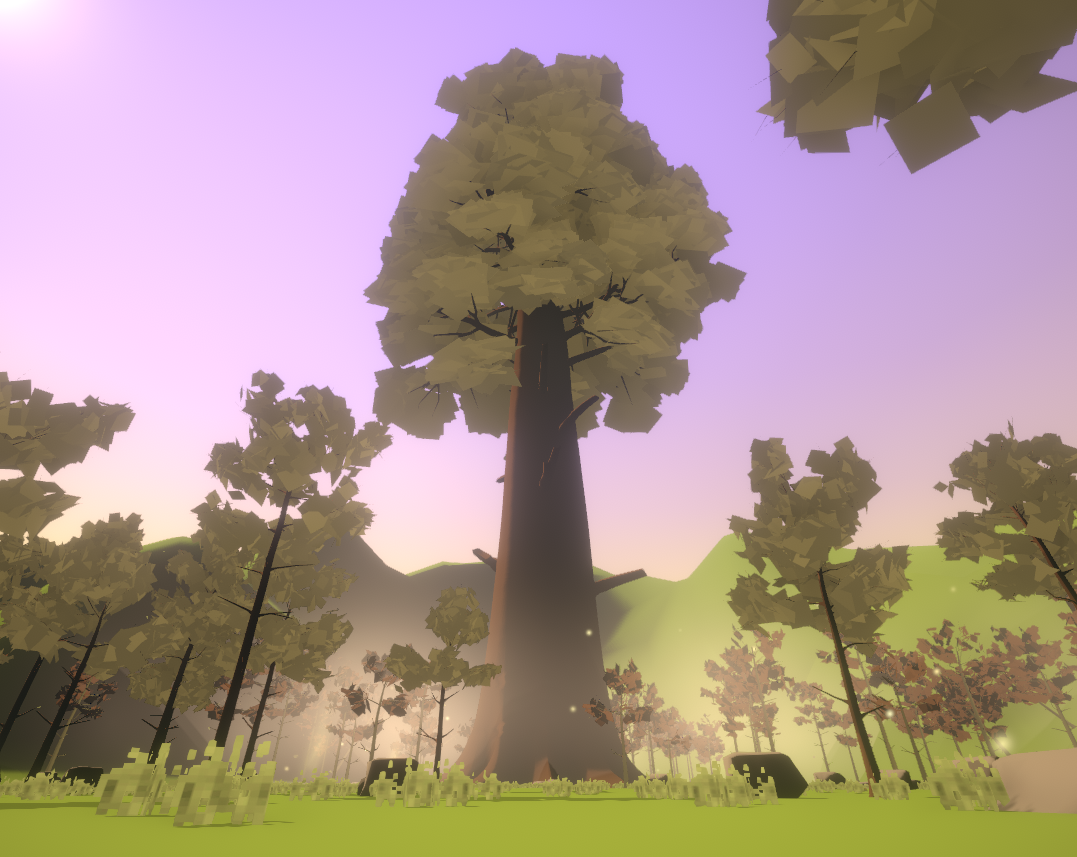 Sinta-se imerso num mundo lindo, cheio de interação, em que você pode fazer o que quiser e ir por onde quiser-- Pera, olha, não fica perambulando por aí. Olha essa flor que linda. OLHA ESSA FLOR!
Contempate é um jogo de humor contemplativo onde você é forçado de várias maneiras a contemplar o cenário, música e narração de jeitos específicos e impedido de contemplar em outros. O narrador é genérico, calmo e pretensioso, usando metalinguagem e incisividade para forçá-lo a "contemplar" da maneira que ELE quer.
O jogo é um comentário em imposição de ponto de vista e uma exploração do que é "contemplação" em jogos, e como isso pode dar backfire, tanto do lado do desenvolvedor quanto do lado do jogador.
Disponível em: https://cyber-twilight.itch.io/contemplate
EQUIPE DO TEAM AÇO
Arte:
Lucas Lima

Larissa Gazzoni
Game Design:
Gabriel Medeiros
Fernanda Netto
Programação:
Renan da Fonte
Gustavo Barros
RHETORIC FIGHTER
por TeamRelli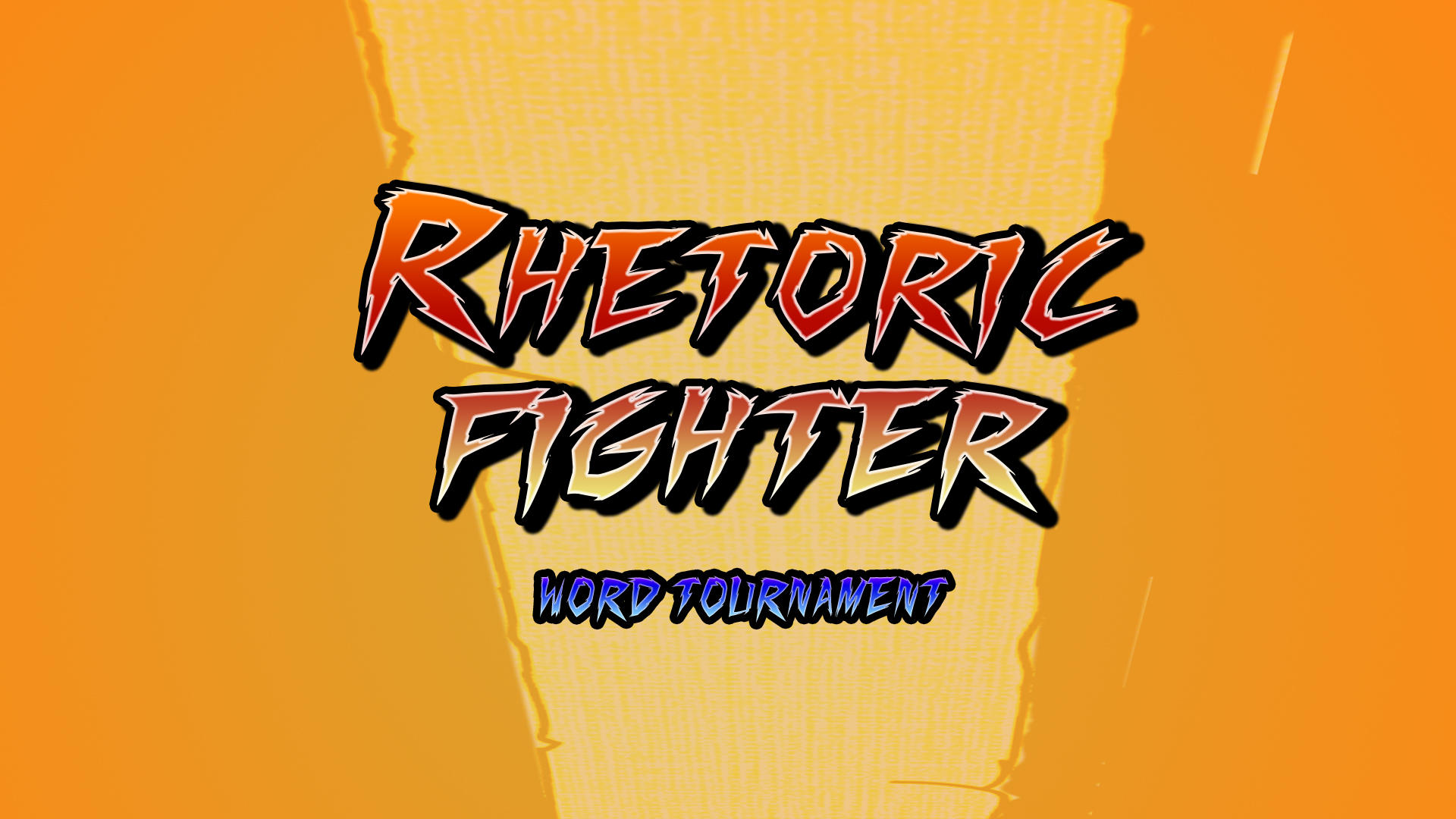 Ancient contenders meet at the greatest of the arenas!

We welcome you all to watch the mightiest fight on the Word Tournament!
Use your best arguments to obliterate your enemy! Destroy their rhetoric! Prove them sophists! Show that no one can best you in a debate!
All this in RETHORIC FIGHTER: WORD TOURNAMENT
A fighting game without a real fight, is this possible?
In Rhetoric Fighter, control a iconic philosopher, where instead of swords he attacks with words. Highly inspirated by famous fighting franchise Street Fighter, we created an experience of a fighting game without it's core mechanic: fighting, focusing on input memory, fast response and fast pacing round system.
Disponível em: https://gandragar.itch.io/rhetoric-fighter
EQUIPE DO TEAMRELLI
Arte:
Leonardo Cardarelli

Eduardo Gandra
Game Design:
João Vitor Trindade
Guilherme Araújo
Programação:
Hugo Tonette
Vinicius Cortat
FIREFLIES
por time FlipFlop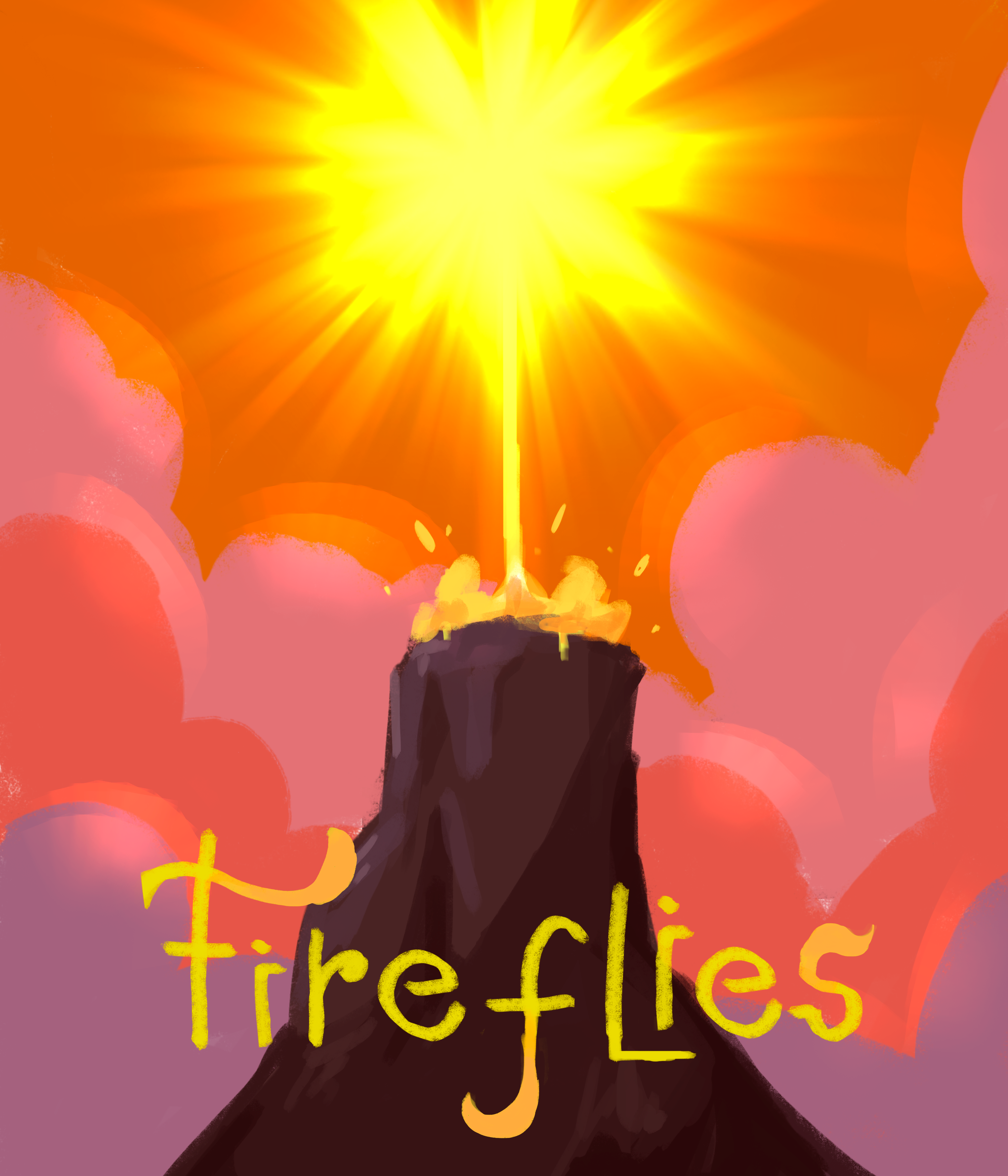 Você já parou para pensar no que acontece debaixo da Terra? Onde a luz não chega e o calor não dá trégua, rios imensos de magma percorrem as regiões mais profundas de nosso planeta. No entanto, este mundo não é tão distante do nosso quanto imaginamos.
Seres elementais surgidos do magma se organizam em sociedades semelhantes às nossas, e, como bem sabemos, onde há regras há espaço para conflito. Cali, uma jovem elemental de magma está cansada de ter sua vida restringida à existência subterrânea regrada e opressiva, e decide que está na hora de conhecer o topo do vulcão em que sempre viveu.
Guie a jovem rebelde nesse jogo de plataforma em busca da liberdade, impedindo que a fúria dos demais elementais alcance-a antes que ela atinja seu objetivo. No entanto, há um twist - nesse jogo, você não controlará Cali como uma tradicional personagem de um plataforma. Incapaz de andar ou pular, o espírito do fogo consegue se mover apenas através de impulsos direcionados, e, para alimentar tamanho esforço, ela precisa se manter próxima às rochas do vulcão que a fornecem com energia elemental.
Você conseguirá ajudar Cali a conquistar seu sonho de conhecer um mundo novo, ou ela será apenas mais uma chama à beira da extinção?
Disponível em: https://dannyvegas.itch.io/fireflies
EQUIPE DO FLIPFLOP
Arte:
Rafael Assunção
Daniel Oliveira
Game Design:

Bernardo Gadelha
João Victor Galindo
André Ruiz
Programação:
Michelle Santiago